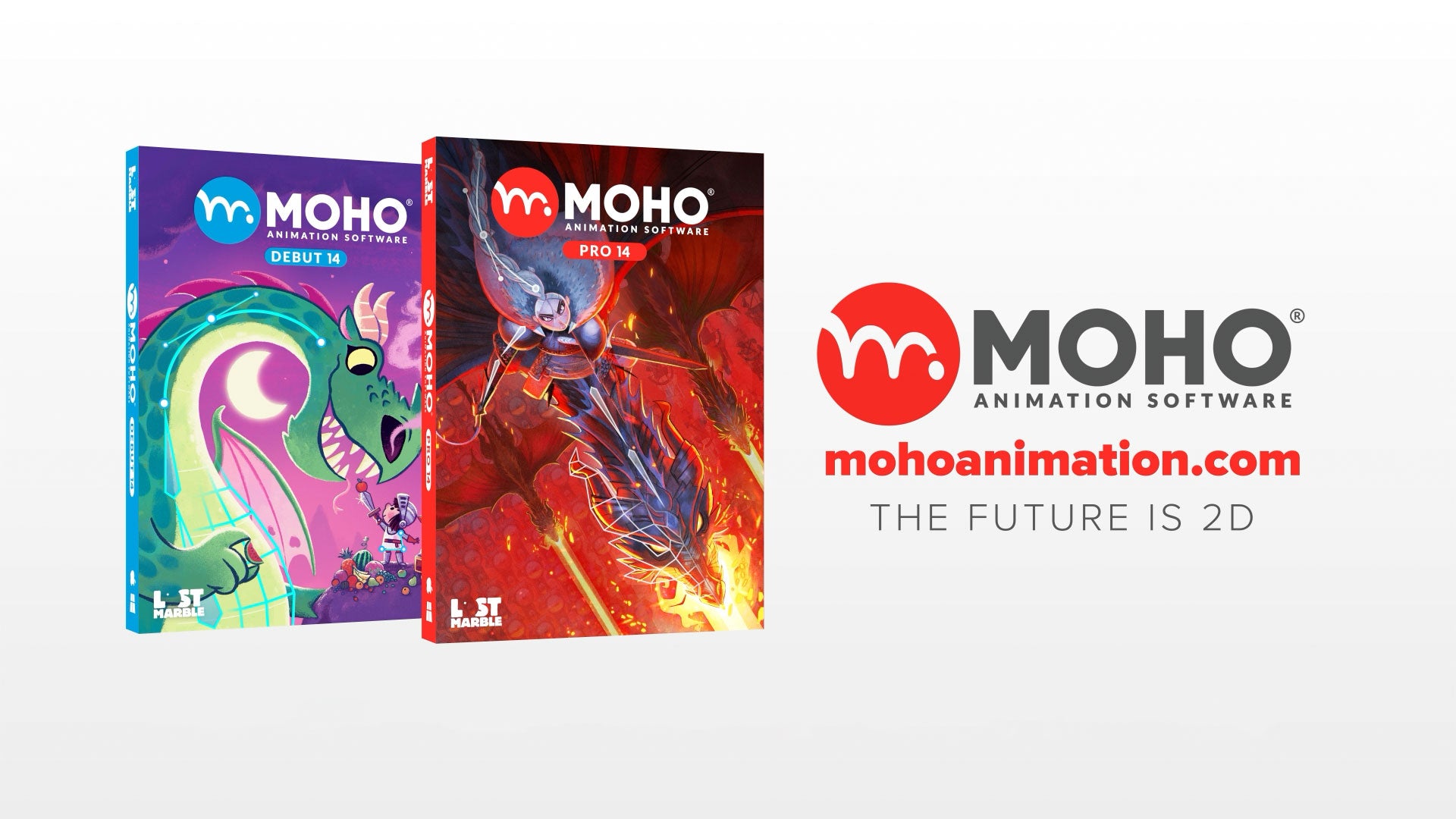 Moho 14. The future is 2D!
Mario Quinones @
Moho 14 is finally here! We have worked very hard to make version 14 our biggest upgrade so far. We've mixed the best 2D rigging system with unique traditional and non-traditional animation tools. Version 14 includes many new features! Moho now looks and runs better than ever thanks to a totally new graphics engine. Drawing, filling, erasing and animating frame-by-frame is now smoother and more responsive. The unique Liquid Shapes will make you think about elemental animation in ways you never imagined! The new Curvers allow you to bend vectors and images with total control. The new SVG import is better than ever. Masking Preview has been greatly enhanced. Brushes are more powerful. Moho 14 also includes many more features and upgrades! When we say the future is 2D, we mean it!
"Moho 14 represents a significant milestone in our journey to empower animators and artists with the most advanced and comprehensive 2D animation software available", says Victor Paredes, President of Lost Marble. "We've listened to our community and traditional animators and have leveraged cutting-edge technology to bring forth features that truly elevate the animation experience. Moho 14 is a testament to our dedication to pushing the boundaries of what's possible in 2D animation."
Moho Key Features include:
- Most Powerful 2D Rigging System
- Revolutionary Smart Bones
- Introducing Liquid Shapes
- Enhanced Drawing and Frame-by-Frame Tools
- New Curvers
- Vector Tools Optimized for Animation
- Seamless Photoshop Files Import with real-time connection
- Improved SVG Import
- Automatic Mesh Creation and Quad Meshes
- Expanded Freehand Styles
- Smart Line Boil
- Easier Follow Through and Overlapping with New Dynamics
- Delayed Constraints
- Vitruvian Bones
- Automated Animation with Physics, Particles, and Dynamics
- Wind Dynamics
- Full 3D Space and Camera
- Efficient Lip Sync Tools
- Personalized Scripting Interface
- Interface Improvements
- Enhanced Timeline and Frame by Frame Animation
- Thriving Community
- Perpetual License
Visit
http://www.mohoanimation.com​
for more information.