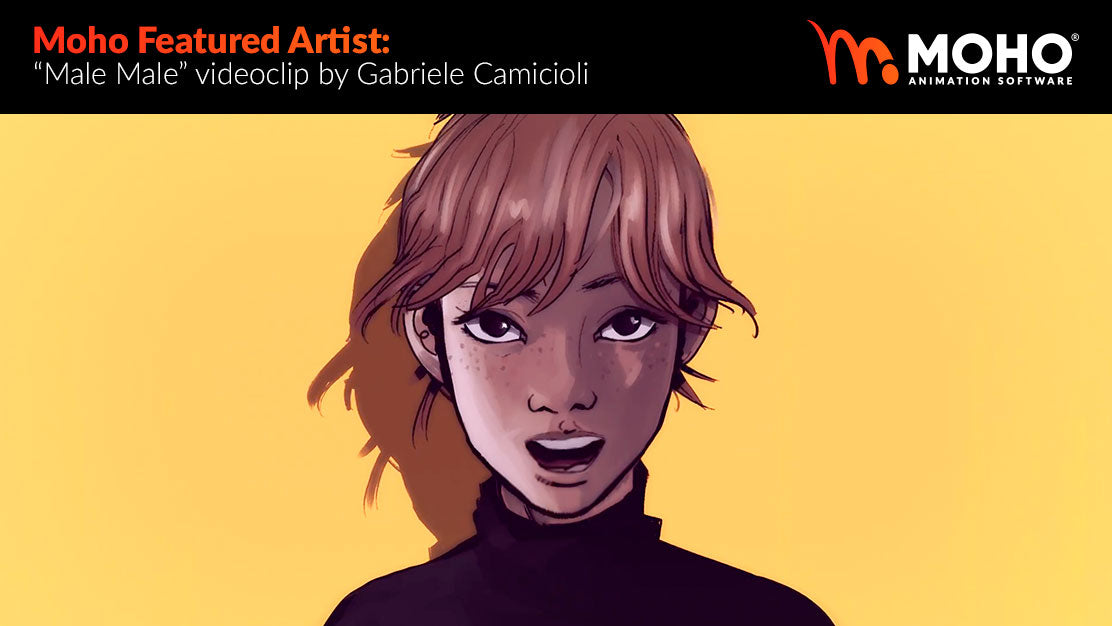 Moho Featured Artist: Male Male videoclip by Gabriele Camicioli
Mario Quinones @
This week our Moho Featured Artist is Gabriele Camicioli and his videoclip "Male Male" for the artists Kelly Joyce & Gilles Coffi Degboe! 🔥  Gabriele used Moho as his main 2D animation software ✨ 
Tell us about yourself 
I'm Gabriele Camicioli, aka Settecamicie, born in Rome on 09/09/1993. I am studying at the Accademia di Belle Arti in Rome and I studied at the International School of Comics. I love films, cartoons and comics and from an early age I had a passion for what concerns the world of art and entertainment.
Where do you get your inspiration from?
I eat industrial quantities of comics and films every day and for inspiration. I space between comics bordering on trash and psychedelic such as Hewligan's haircut or White trash, or animated masterpieces such as the short film Puparia or The unlucky The thief and the Cobbler. Music is also extremely helpful for inspiration, from Gorillaz to Igorrr.
What is your hardware configuration?
Mouse in hand or an Xp Pen and Moho set up properly.
What do you like most about Moho?
The fact that anything can be animated, I believe it is the erotic dream of any digital animator or aspiring one.
How did Moho help you in your creative process?
Since I have always had the will to animate my drawings, literally, I was looking for a software that could make use of meshes in an intuitive way and, among the various ones I tried, Moho was the most immediate to understand.
Can you tell us about Kelly Joyce's video clip and how it was made with Moho?
I first created separately on another software (Clip Studio Paint), because I prefer a more artistic than vector approach, all the parts of the body in separate layers and to each of them I applied a mesh. Then I also applied the rigging, the complex of bones for their movement, to every single character that I intended to move.
Would you consider Moho an industry tool?
Absolutely yes, it is very versatile and intuitive. Animating on this program is just a pleasure.
WATCH THE FULL VIDEOCLIP:
Where can we find you?
You can find me on Instagram as Settecamicie, on Facebook as Gabriele Camicioli and on Youtube as Kamy42.