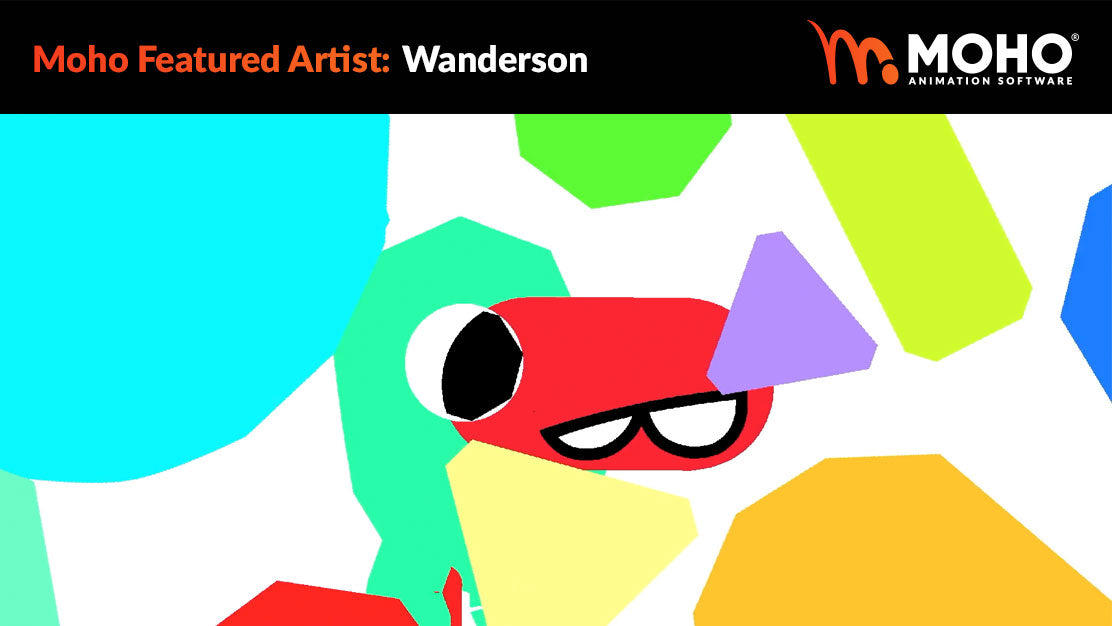 Moho Featured Artist: Wanderson
Mario Quinones @
How did you become an animator?

I studied animation at the Edinburgh College of Art in Edinburgh. I think I went in wanting to be an animator, and somehow emerged as a filmmaker. It was there I learned how to speak through my work, which has continually seemed to be character-led. I left with my graduation film "The Making of Longbird", which sorta started off my career I guess…
Where do you get inspiration?

Great characters, funny people, amazing musicians, people who have an unexplainable ability to communicate through what they do… but mostly they all come to me in the shower.
What's your hardware setup?

I have always just had a MacBook, an ancient Wacom bamboo tablet that is indestructible... and that's literally it.
What do you like best about Moho?

I'm super into dialogue driven character animation and spend hundreds of hours animating in moho… Therefore, I like how quickly I can get characters rigged and ready to perform. I like how I can make simple but powerful rigs for complex animation performances.
Your projects have a very distinguished technique. What features of Moho do you think work well for your creative process and animation style?

Thank you! I've always had a bit of a flat 2D graphic style I think… I think I learned this early on when making Longbird (he's literally a flat piece of black craft paper). It was the perfect software to bring that character to life, as I was pretty frustrated with animating 2D puppets in other programs at the time. Moho sorta removed an obstacle of rendering that AE always persists with. It meant I could put everything into the most important thing… the performance. These animated characters are actors after all…

Since then my style I think started being influenced by the almost orthographic constraints of 2D software… I actually based the camera moves on my new short Betty on how you navigate the canvas in Moho ;)

Actions are my jam... I love recording all my characters blinks as actions and assign them as hotkeys so I can record them live... then I can go and tidy them up if need be. Smart bones are awesome too... Making controller bones makes the performances way better and easier to make. Animation should be about play and moho helps me to do that.
Can you tell us about your short film Betty and how it was made with Moho?

Sure… Betty is a film about a little green bird called Bobby, as he looks for his butter, his Betty & the love that seems to have melted away 😭…

This film was made almost entirely in Moho… I also run some of the physics simulations for the climax of the film... I did some final rendering out of AE but used the ds_camera_to_ae script by ponysmasher which exports the camera data to AE... recommended for all you compositors out there!
Watch Betty's full short film here:
Would you consider Moho an industry tool?

100% … I currently use Blender lots also right now… but often choose Moho over it, as its much faster to get things out for quick turnarounds.
Where can we follow your work?

https://www.instagram.com/willandersonjr/
https://twitter.com/willanderson_
https://vimeo.com/willand
https://www.youtube.com/willanderson0

wanderson.co.uk is my place ;)