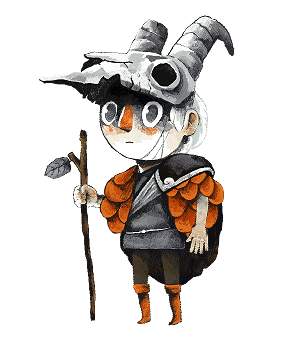 Moho is back! What's new in Moho 13.5 video demonstration
Lost Marble @
Join Víctor Paredes -Moho Product Manager and Moho Animation Supervisor at Cartoon Saloon- in this recorded live stream. Learn more about the new Moho 13.5 features and the future of Moho.
In this video you will learn more about:
Quad Meshes
Quad meshes are simply awesome. Moho 13.5 gives you the tools to create a mesh for any character or prop and use that mesh to distort images and vectors. It feels like animating in 3D, but with the simplicity of 2D.
Making your illustrations and pictures feel alive exactly in the way you want is easier and more powerful than ever!
(Quad meshes demonstration starts at 06:00 in the video)
Wind
The new Wind Dynamics in Moho 13.5 are very powerful, simply to set up and allow you to see the results in real-time!
Just select the bones you want to be affected and activate the Wind dynamic.
Now you will have access to modify and animate the Direction, Strength and Turbulence of the wind. But not only that, you can also edit each bone to change the way they will react to that same wind, allowing you to create softer movement for clothes, for instance.
(Wind Dynamics demonstration starts at 29:00 in the video)
Vitruvian Bones
This is probably the most popular feature among animators and I think you will understand why people is so excited. Vitruvian Bones give you the control to create animation that looks closer to traditional animation, but at a fraction of the time. Create and animate Vitruvian Bones in Moho 13.5 is quick and easy, allowing you to create much more flexible characters than in the past.
(Vitruvian Bones demonstration starts at 42:00 in the video)
*We apologize for the audio issues during this streaming. We had a problem we couldn't fix at the moment of the recording, but everything will work well in future videos.
Follow us for more exciting news about Moho
If you want to get the latest news, subscribe to our newsletter.
And don't forget to follow us in Twitter, Facebook, Instagram and Youtube!
If you have any question or need feedback about your work, join our official forum