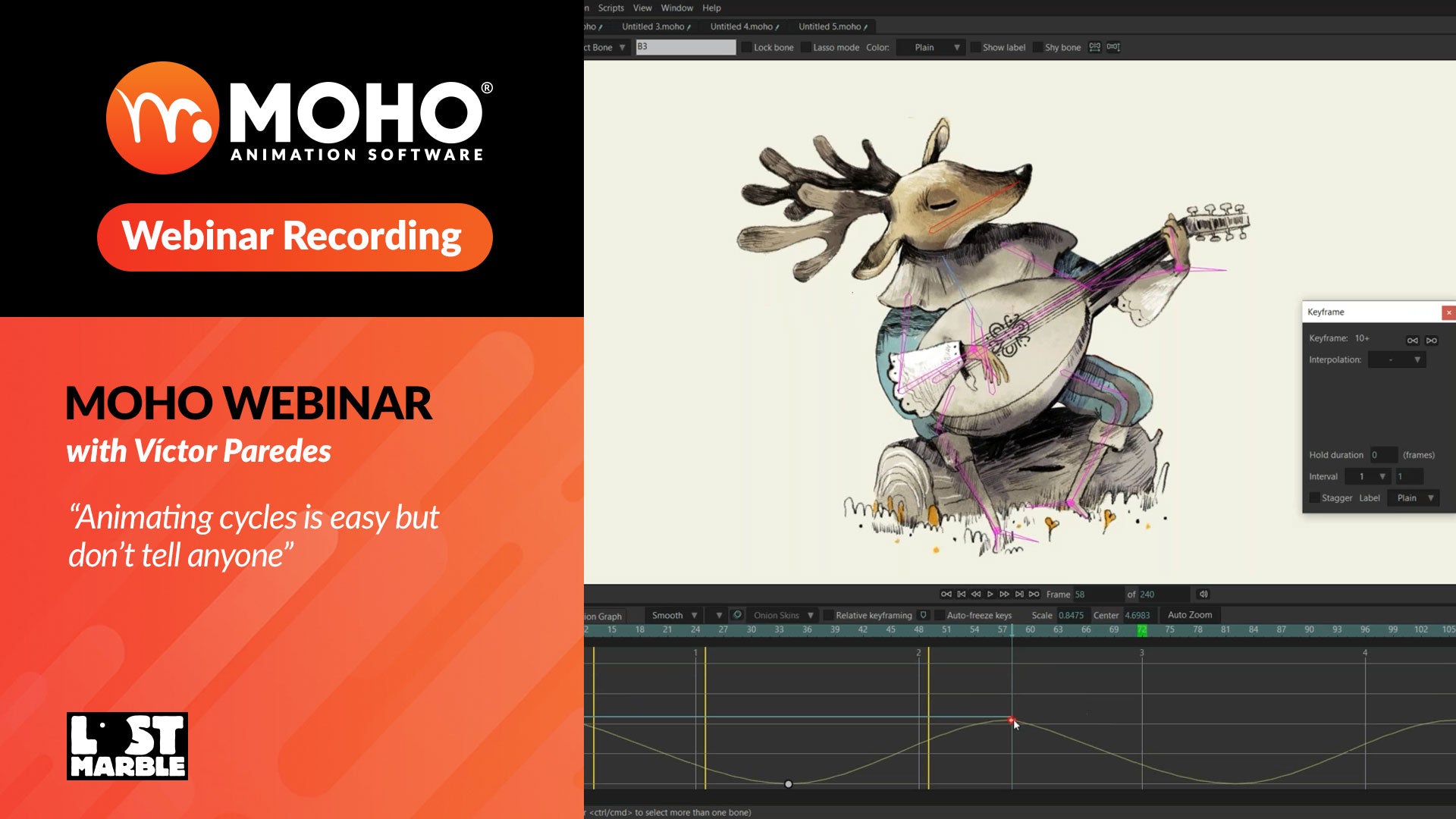 Webinar recording: Animating cycles is easy but don't tell anyone with Víctor Paredes
Mario Quinones @
Watch this webinar recording we did with Moho Product Manager Víctor Paredes on February 8. In this webinar, Víctor will show how to quickly create a skeleton for an illustration and animate a cycle with it, sharing tips, techniques and some fancy numbers to create a fluid animation that will make everyone think you worked harder than you really did. Following the presentation, there will be a Q&A session.
Download the PSD file of this Webinar here: https://bit.ly/MohoWebinarVictor05File
Watch the webinar recording here.
About the presenter
Víctor Paredes is a Chilean journalist, animator and Moho Product Manager. He has worked as Moho Animator in "Wolfwalkers" (Apple TV+) and as Moho Animation Supervisor in "My Father's Dragon" (Netflix), the last feature film from five time Oscar nominated studio Cartoon Saloon. In Chile, he has also been a screenplay writer and animator volunteer in many political projects and NGOs.