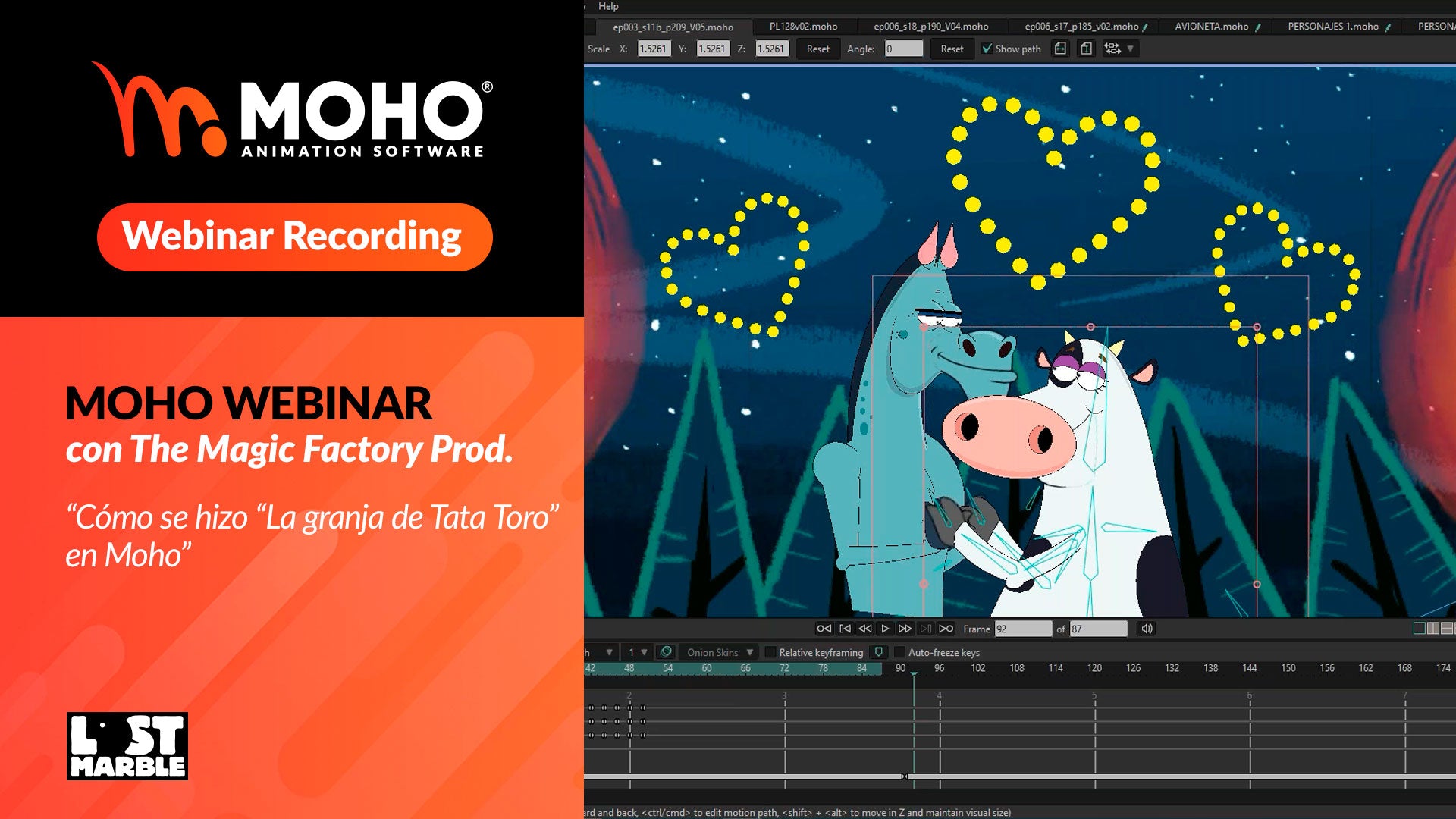 Webinar Recording - Cómo se hizo "La granja de Tata Toro" en Moho con The Magic Factory Producciones
Mario Quinones @
Mira este webinar de una hora, gratuito y en Español, con parte del equipo de The Magic Factory Producciones, realizadores de "La Granja de Tata Toro", serie de televisión de próximo estreno. Revisaremos el sistema de pre-producción creativa, riggeo de personajes, ¡Caminatas! y la animación de una escena clave, todo hecho en Moho. Luego de la presentación, habrá una sesión de preguntas y respuestas.
Mira la grabación del webinar aquí.
Sobre el presentador


The Magic Factory Producciones es una productora de material audiovisual animado de la Sexta Región de Chile, que elabora productos de calidad digital para empresas, estamentos públicos, educacionales y particulares. Fundada por el director y animador Rubén Miranda Trujillo y el productor y guionista Jaime Herrera D'Arcangeli, la empresa ha producido las series para CNTV Infantil "El Bicho de la ciencia", "Mi aire, tu aire" y "La granja de Tata Toro". Paralelamente, The Magic Factory ha desarrollado actividades de capacitación audiovisual tomando como base el programa Moho.
Instagram: @tatatoro_laserie
Facebook: @The-Magic-Factory-Producciones
Website: www.tatatorolaserie.cl